Top Ten Solar Gifts for the Holidays
Overview
VELUX is an environmentally-conscious company that is focused on the creation of skylights and roof windows. Today, the company's product lines include blinds, electronic accessories, solar panels, and shades, in addition to several skylights and roof windows. The company, based in Denmark, aims to help residents and businesses get more daylight and sunlight into their spaces with VELUX products. The company, founded in Denmark, is now officially a group of companies, which has a physical presence in more than 40 countries.
Company website: https://www.veluxusa.com/
Year founded: 1941
Produced in: United States, Denmark, France, Germany, the Czech Republic, Poland, Hungary, Slovakia, the United Kingdom and China
Warranty: 10-year installation warranty plus 20-years on glass, 10-years on product and 5-years on blinds and controls
Type of company: VKR Holding A/S, a limited company wholly owned by foundations and family
Solar gifts will brighten your holiday and in this learning article we offer some suggestions for eco-friendly gifts that we are offering this year. SolarTown carries unique solar powered lights, portable solar panels, and a variety of other solar power products. Any of these unique solar powered items can be a great gift this holiday season.
When your family gathers around to open presents, why not surprise them with a solar gift? They will appreciate the gift that does not harm the environment.
Giving your friend a solar gift not only makes them happy, but it's another way to go green. There are some new solar gadgets this year that show off the latest technology. You can buy a solar gift to recharge your batteries on your new tablet or cell phone or select a solar powered light to brighten your friend's outside table.
An eco gift can be as simple as a solar lit thermometer. There are so many different ways you can give your friends the gift they have always wanted and help them go green. You can start with a simple light or fountain or even solar cooker, before they take the plunge and install a solar panel system on their roof. Get them hooked on solar this year. These gift ideas are sure to make your friends and relatives happy.
Solar gift ideas under $50
Mosaic Azure Solar Table Light $16.95
The Smart Solar Mosaic Azure Solar Table Light adds that special feel to any outdoor activity and function. Whether you're dining outside with loved ones or want to use it to decorate the new hottest roofless bar, this is a great gift!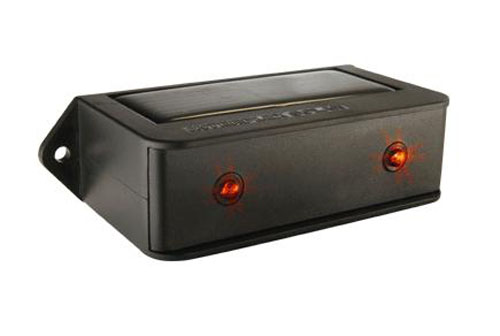 Solar Nite Eyes Predator Protection $21.95
This holiday season calls for a unique gift that none of your other friends will think of. With the Solar nite eyes predator protection you can help your friends ward off animals and predators from their home. This items mimics unwelcoming environmental conditions that decrease the likelihood of animals or predators to come close. For such a small price you can make sure your friends are a little bit safer this winter.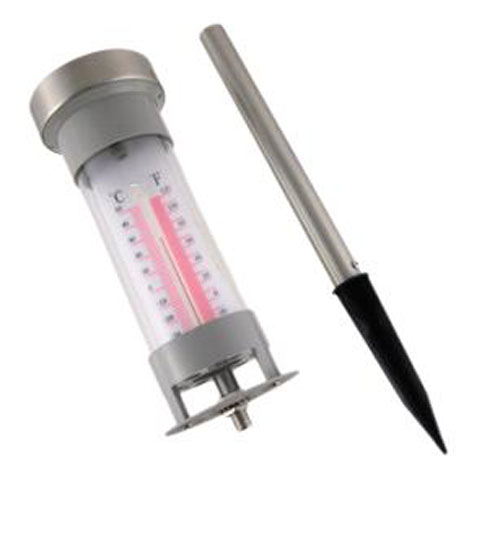 Solar Lit Thermometer $27.95
This holiday season give your garden loving friends a unique Solar Lit Thermometer. They can impress their neighbors and make a dramatic statement with its easy to read large illuminated numbers and also measure the snowfall during the winter.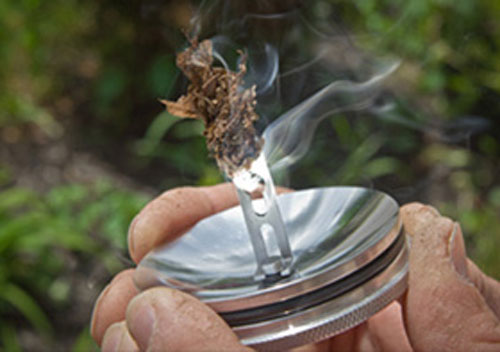 Tinder HOT Box Solar Fire Starter $39.95
A necessity as part of any survival kit, the Tinder hot box solar fire starter can fit right into your pocket. The fire starter can be one of the best resources to have in case of an emergency. Its convenient size allows you to bring it a long on any trip and can be used as a signal mirror if needed. Give the explorer in your home the ultimate tool this holiday season.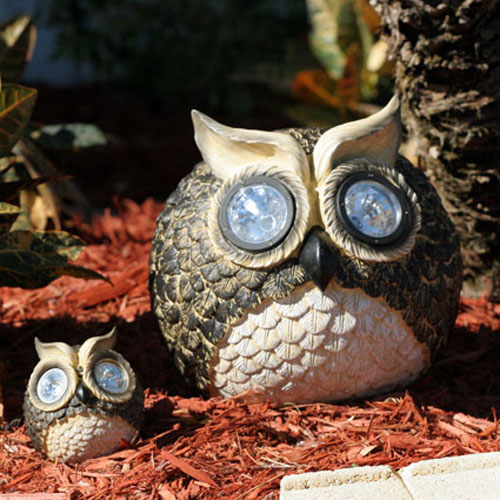 Smart Solar Owl Solar Accent Light $44.95
For the animal lover in your friends list get the Owl Solar Accent Light to liven up their pathway, deck, or garden this holiday season. Not only does it have an automatic dusk to dawn operation but this owl set comes with one 13 inch owl and one 5 inch. A great solar gift,
Solar gift ideas under $200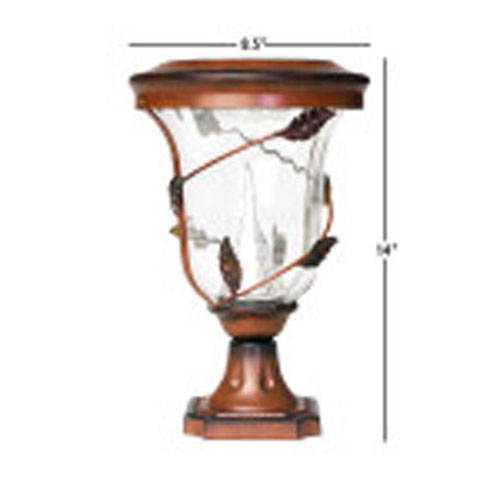 Gama Sonic Flora Solar Lamp $89
It is hard to find a sophisticated lamp to fit your style, but not this holiday season. The Gama Sonic Flora Solar Lamp is perfect for any deck or railing. With its antique bronze finish and 6 super-bright LED's your holiday parties will be brighter than ever.
Voltaic Solar Backpack $129
This is a great gift for the person who's on the go. Whether they are a photographer, traveling for the holidays, or getting ready to back pack through Europe the Voltaic Solar Back pack is the perfect gift idea. This way they can charge their phone, ipod, DSLR camera and 9 standard charge adaptors on hand.
Gama Sonic Victorian Solar Lamp Post $179
Shopping for someone who has everything can be difficult. This is why solar gifts are great because they replace the old items and they save your friends money in the long run. Any friend you get the Victoria 93-inch Solar Lamp Post will never have to pay for their outdoor light.
Solar gift ideas under $300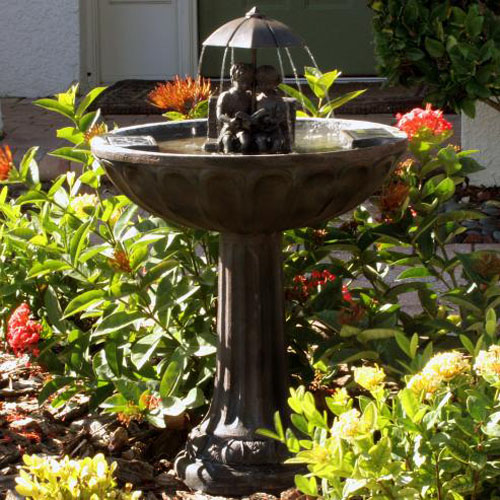 Solar Fountain Boy and Girl Reading $244.95
Everyone knows a fountain really brings a garden together and give it that sophistication to go to the next level. This holiday season why not gets the Smart Solar Umbrella Series Fountain and help a friend not only make their garden look gorgeous but to go solar and save those dollars for other utility bills. This is a great idea for couples, and the hopeless romantics.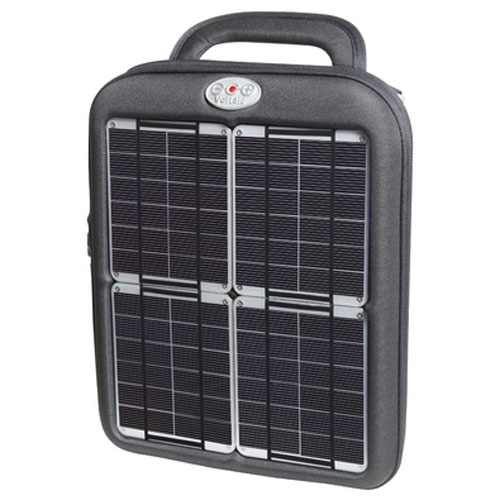 Voltaic Tablet $249
With technology becoming more of a household tool it's hard to keep up with all the charging and batteries. Well this year you can free your friends from worrying about that by getting them the Voltaic Tablet. It's used to charge your tablet and much more.
All American Sun Oven $294
What a better way to make your holiday meal then with a solar oven. One of our most popular items, the sun oven is used to cook, pasteurize water, and dehydrate. This solar appliance helps enhance the taste as you're cooking while benefiting the environment. This is the perfect gift idea for the chef in your home.